Rotary E-Club Croatia is focused on youth, education and excellence.
Support us by making a donation to our scholarship fund, aimed at gifted high school students who excel in STEM subjects (Science, Technology, Engineering, Mathematics) and live in rural areas including Croatia's smallest towns!
Number of Annual Scholarships awarded so far: 20
Individual Annual Scholarship amount: HRK 10,000 (€ 1.334)
In 2020/2021 Rotary E-Club Croatia has commenced a long-term project called "raSTEMo!" (croatian for "we grow").
The project name relates to a broad range of activities encompassed by our scholarship programme. In addition to offering financial aid to students who excel in STEM subjects, the programme includes mentoring and guidance through college selection and job application processes; it covers the costs of extracurricular activities, competitions and educational field trips; and many other forms of support aimed at helping students with exceptional talents reach their full potential. The programme currently supports students focused on mathematics, information technology, biology and robotics.
The goal of "raSTEMo!" is to encourage and inspire talented young people to become the leaders of tomorrow! The COVID crisis has led to cancellation of many events and competitions, leaving gaps in education and in everyday lives of young people, which can be difficult to fill. For this reason we wish to pour as much of our energy, goodwill and funding as possible into supporting young people, encouraging them to stay on the right path and become happy and successful members of society. The programme is funded by our club's members' donations, the generous donations of the club's partners, and through organising special fundraisers.

Would you like to support our scholarship programme? Make a donation or become our club's partner!
Your contribution will help make a personal difference in the life of deserving students and ensure that talented young people from rural areas are not left behind because of economic constraints. We'd love to hear from you! Get in touch: stipendije@rotary-eclub.hr
When you make a donation:
You make a smart investment in the future of our country
You take part in a project of charitable nature
You engage in Corporate Social Responsibility
100% of funds go directly to students
The project is professionally managed by members of Rotary E-Club
You get media coverage
You get an opportunity to meet and potentially recruit talented young people for your company
Donation account payment details
Rotary E-klub Hrvatska
IBAN: HR94 2340 0091 5106 0902 5
SWIFT CODE (BIC): PBZGHR2X
Read more about our activities to encourage youth, education and excellence:
raSTEMo! zajedno: Priča o Luki
Djeca iz SOS Dječjeg sela Lekenik podučavaju programiranje djecu iz SOS Dječjeg sela Hinterbrühl u Austriji!
Donacija opreme i edukacije za djecu i mentore SOS Dječjeg sela Lekenik
Donacija micro:bitova za knjižnice u Pločama i Metkoviću
e-Igranjem do osmijeha: vježbanje motorike pomoću Nintendo Wii uređaja, Rotary Magazin str. 24,25
Donatori

Klimatizacijska oprema

Smart healthcare consultancy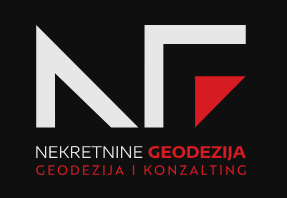 Nekretnine Geodezija

 Transforming ideas into digital assets

Ortopedska i druga pomagala

  Medicinske usluge

Rotary klub Zagreb Grič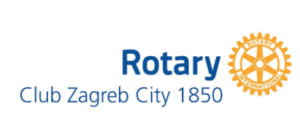 Rotary Club Zagreb City 1850